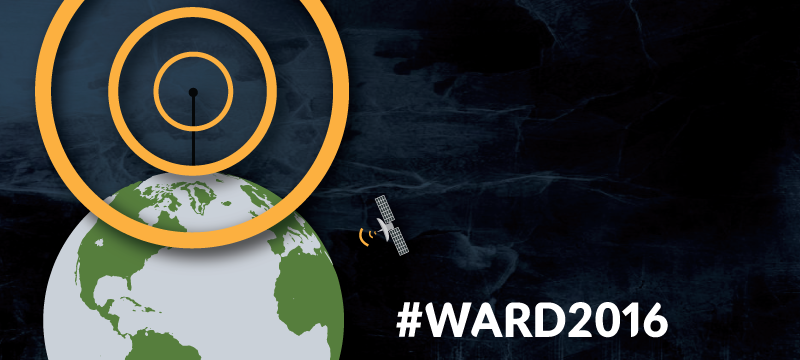 Among the many events on Amateur Radio's calendar is the World Amateur Radio Day, held each year on April 18th in commemoration of the International Amateur Radio Union's (IARU) establishment.  Although the day doesn't hold as many 'on air' activities as other annual events (like ARRL Field Day and Jamboree-on-the-Air), it does see a great deal of recognition by the news media, as well as on social media platforms.  From the start, the IARU's mission has been to preserve and expand the RF bands available to ham radio operators around the world, and World Amateur Radio Day is a great opportunity to increase support for and awareness of the organization, as well as the hobby in general.
This year, World Amateur Radio Day happens to coincide with several ongoing amateur radio initiatives and events, making it a particularly interesting day–perfect for spreading awareness of amateur radio and getting others involved! Check out what's going on around the world:
US National Parks
The ARRL's 'National Parks on the Air' project is ongoing, but pairs perfectly with the National Parks Week, during which time all US National Park entry fees are waived. This provides a wonderful opportunity for hams to get out into the wilderness and start making contacts (and of course there are contests related to National Parks on the Air, as well.) The 'National Parks on the Air' program has already been a very successful initiative, and one that is sure to become a regular program.

Happy #NationalParkWeek! This week, national parks are free across the country! Where will you go? #FindYourPark pic.twitter.com/gMCDVoHL68

— The White House (@WhiteHouse) April 18, 2016
And take #HamRadio with you whenyou #FindYourPark! https://t.co/25eKcCMuVW

— ARRL NPOTA (@ARRL_NPOTA) April 18, 2016
Boston Marathon
Starting earlier in the day on April 18th is the Boston Marathon, notable for being supported by a well developed network of ham operators. Nearly 300 amateur radio operators organize and integrate with event officials to provide critical communication services over the long 26 mile course and staging areas. These communications support emergency response personnel as well as the general logistics of the race. The volunteer program provides great exposure for amateur radio, displaying many of the very utilitarian capabilities of the hobby. That the Boston Marathon takes place on World Amateur Radio Day 2016 is yet another timely publicity opportunity for the IARU and for amateur radio as a whole.

KI1U is doing net control duties at the #BostonMarathon today. There are 11 net control ops in one room! pic.twitter.com/VIu1sIY0Ku

— ARRL – ARES (@ARRL_ARES) April 18, 2016
ARISS SSTV Experiment
Just last week was another exciting ham radio event: from April 11-14, Amateur Radio on the International Space Station (ARISS) sponsored an 'Amateur Radio SSTV Experiment,' broadcasting digital,  space-related postcards to anyone with an SSTV setup. While not officially coordinated with World Amateur Radio Day, the 'SSTV Experiment' made sure to draw notice by social media and even a few news publications, priming the waters for World Amateur Radio Day. 
#ARISS SSTV 15th Anniversary event wrapping up. See some of the images captured at https://t.co/9ZYdtGK76Y

— ISS Ham (@RF2Space) April 14, 2016
International Amateur Radio Union
All in all, WARD 2016 is shaping up to be a great day, and one that will advance the International Amateur Radio Union's mission.  Founded in 1925, the IARU has done quite a bit to secure, maintain, and protect many of the benefits of ham operators around the world. It is recognized by the International Telecommunications Union (ITU) as the official representation of amateur radio interests, and has grown to represent 160 member-nations worldwide. Not only do they sponsor amateur radio events and contests throughout the year, the IARU regularly petitions governing bodies, organizes international groups, and fosters camaraderie among radio enthusiasts worldwide. The effects of the IARU's work are clearly seen throughout the amateur radio world, and certainly our hobby wouldn't be celebrating World Amateur Radio Day with such widespread appreciation had it not been for this organization.
How are you celebrating World Amateur Radio Day? Social media has been busy utilizing the hashtag #WARD2016 — get out there on the air and make some contacts! If you're doing something cool or interesting, share it with us below! I'd love to read about it!